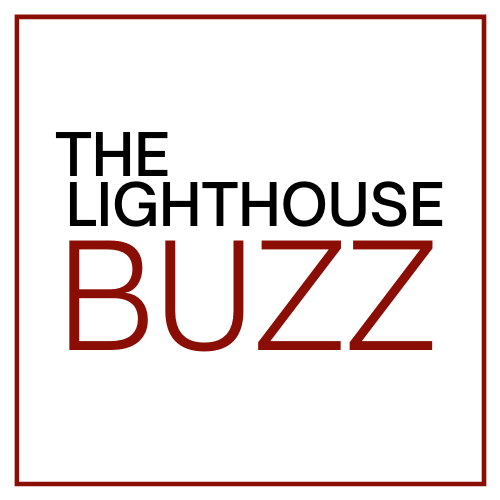 Expert insight and advice on the latest agency operations trends.
Save Clicks and Save Time
Liz Meyer gives us a 1970's flashback to the Tootsie Pop Commercial. (Click that link to see the original extended version... who knew there was a cow and fox in it too?!) While Liz doesn't claim to be an expert on lollipops, she does know quite a bit about saving time! Watch this week's Buzz to learn why you should be working from the Dec Page View!
HR Resources for Agencies: Employees Wearing Multiple Hats
Many people are unaware of what a huge resource your provider can be. You pay a premium for their service. Why not maximize it? Candis Aubrey, HR Advisor at Angela Adams Consulting Services, discusses resources agencies can utilize to manage stress from payroll, employee documentation, and creating policies and procedures.
Archway Computer's Security Recommendations
In this edition of the Lighthouse Buzz, our friend Brad Ruben, President of Archway Computer discusses the top cybersecurity concerns for insurance agencies. He'll give his top security recommendations to ward off hackers and keep your data safe. In addition, Brad is offering Angela Adams Consulting clients a Free Vulnerability Test - a $2,500 value! Sign up to receive your Free Vulnerability Test here.
Picked Fresh for Producers...
Angela Johnston provides a fresh take on what Producers should be doing in AMS360. She speaks from personal experience as a former Producer and Owner! Angela knows your time is valuable, and she'll help you make the most of it. With just a few minutes in AMS360, you'll be able to provide better service to your clients and bring more value to your agency's team!
Time to Review Security Settings
Miranda Skarpa discusses important areas you need to review to ensure proper security setups regarding your AMS360 permissions. She also developed this handy checklist you can use to do your own Security Audit. Download it here.
Nurturing VIP Clients
Angela Johnston speaks from personal experience about how the 80/20 rule helped transform her client relationships and what it can do for your agency too!
Automate Renewal Lists
An efficient and effective renewal process is a great way to ensure you are providing exceptional customer service and safeguarding against E&O claims. Watch to learn more about one of Liz Meyer's favorite multi-use tools in AMS360. Also, snag this free download to better understand the difference between My Renewal List and My Expiring Policies List.
Boost Morale
Angela Johnston knows what it is like to be a busy agency owner. She also knows that your employees are your most substantial competitive advantage, so if morale is low, you can be confident performance will be sluggish and customer loyalty lukewarm at best. This week she shares her tried and true tips for cultivating an engaged team passionate about bringing the agency vision to life!
Procedure Audits
"An ounce of prevention is worth a pound of cure"
- Benjamin Franklin
We agree! Watch Angela Painter discuss the importance of Procedure Audits and what you can do to get started. Also, check out this Free Download.
Leadership Development
Angela Adams gives an overview of our own Leadership Development Program and how it has impacted our overall business while preparing the next generation of leaders.
Employee Development
Gone are the days of side-by-side training. It is inefficient and inconsistent, and in today's remote environment, nearly impossible. Watch this video to hear Angela Adams's take on why this is so important for agencies.
Download Review
Is your agency is still manually attaching policy documents? Your staff is missing an opportunity to utilize this time to cross-sell, improve customer service, and increase your book of business.
The Coaching Habit
Mary Bruce discusses The Coaching Habit, a resource that has helped guide many of our employees. It's easy to get overwhelmed by problems that arise with co-workers and customers, but how you choose to tackle those issues is what sets your agency apart from others.
Vertafore Orange Partner
Joan Ammons, Trainer, talks about why our partnership with Vertafore is important to us and how it benefits you.
Impressions Coordinator
Brandy Joiner, our Impressions Coordinator, explains her role and why it's important to our virtual work environment.
Setting Goals
To kick off the new year, Angela Adams talks about setting goals for your agency in 2021.
Remote Work Solutions
Managing virtual teams is more than just making sure they can answer calls and access email from home. Angela Adams, President of Angela Adams Consulting, discusses what they've benefited from over the last 20 years of working remotely.